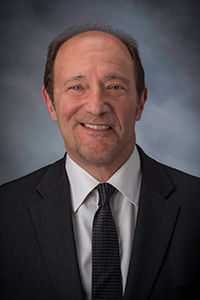 Scott R. Clar
Scott R. Clar has been a practicing attorney in the State of Illinois since 1982. He became associated with Crane, Simon, Clar & Goodman in January, 1988. His practice is concentrated in the field of bankruptcy, having represented Chapter 7 and Chapter 11 debtors, trustees, unsecured creditors' committees and various creditors.
Mr. Clar's background includes his work, from January, 1985, through September, 1986, as a staff attorney with the United States Trustee's Office in the Northern District of Illinois, where he administered over 200 Chapter 11 cases, as well as supervised Chapter 7 panel trustees. From September, 1986, through December, 1987, he was employed by the law firm of Adelman & Gettleman, Ltd., where he practiced in the areas of bankruptcy and insolvency related matters.
Among other professional activities, Mr. Clar has been a panel member and a moderator for several bar association-sponsored bankruptcy seminars. He is also a former Chairman of the Chicago Bar Association Committee on Bankruptcy and Reorganization.
Mr. Clar has been recognized as a "Leading Lawyer" in the field of Bankruptcy and Workout Law: Commercial by the Illinois Leading Lawyers publication.
Admitted to Practice
State of Illinois
United States District Court for the Central District of Illinois
United States District Court for the Northern District of Illinois
United States District Court for the Eastern District of Wisconsin
Member, Federal Trial Bar
Selected Professional Affiliations & Offices
Chicago Bar Association
Committee on Bankruptcy and Reorganization, Former Chair